The Courts at Roadhaven in Apache Junction
How Much Will It Cost Me?
(Also see the section on Renting vs Buying Model Trailers)
If you are buying a place you can spend from about $5,000 to over $200,000. If you are renting, you can spend from about $800 a month to well over $2,000 per month. The price ranges are a reflection of the trailer (see: the Park Model Trailers section) and the park. (see: the About RV Resort Parks section)
Also, rental prices can be quite different depending on which months you are renting. January to March is the peak season and generally the higher rents. Some good bargains can be had during other winter months.
Unitl you have some idea what appeals to you your costs are hard to estimate. But ...
... it is Affordable!!!
Any option, whether renting or buying, is more affordable than most alternatives you will find for spending winter time in a resort.
Rents at $1500 per month, or even $900 in December, translates into a pretty reasonable cost for spending time in a winter resort environment.
If you saw this ad for a winter resort I think you would be attracted to the price and all that it Includes ... yet that is what it costs you to rent a very nice unit in a top park. Or you can probably own your own unit for even less.
You are Buying a Lifestyle
We keep referring to the lifestyle throughout the site. That is because it is exactly that. It is a lifestyle more than a piece of property.
As with other decisions regarding your lifestyle there are choices to make when considering taking up residence in an RV Resort Park. You do need to browse around the site to see what is available and how that fits with what your interests are.
Begin with the assumption that you are buying a lifestyle. No different than reviewing information on a vacation. You begin with your interests to decide where to go before checking out the rates for accomodation. This is really no different.
Of course your budget is important and that needs to be part of any decision. So once you have a good idea what parks and situations appeal to you then you can look at some listings and see what you can afford.
Choices and More Choices
Just like any real estate marketplace the options are wide-ranging and will depend on some key factors and choices.
Renting a trailer for the season or part of the season
Buying a trailer on a rented lot in a privately owned park
Buying into a resident-owned park and owning a share in the park
Trailer age, condition, and ammenities
Park facilities, activities, services, and security
Location including location within the park
The trailer owners we talk to have quite a range of opinions regarding the best way to approach this lifestyle. From renting every year to investing heavily in a resident-owned park.
Some say they do not want any heavy long-term commitments at this stage of life. Others feel they can only relax if they have the security of ownership ... 'never have rented and never will'.
Renting year after year is not that common. The uncertainty of not knowing where you will be next year is not too comforting. But renting first before buying is common. Trying it out by renting is often how people 'get sold' on the lifestyle.
Because the investment can be so modest (when buying a unit and renting the lot) there are some who feel they hardly have much to lose. The worst thing that can happen is they lose their whole investment. But if that is only (say) $10,000 then it is really not a lot more than some people spend on a single vacation.
The Current Market
The combination of recession, depressed real estate market, and the value of the Canadian dollar all play a part in the RV Resort Park marketplace.
There has been quite an improvement in real estate prices in Arizona this past year. Phoenix area homes are reported to be up about 20%. That will have some impact on the prices in the parks, especially the resident-owned parks. In the past few years the house and condo prices were too tempting for new snowbirds. Having no experience in the parks they tended to buy like they would back home. This had some impact on prices/demand in the parks although not as much as one may expect.
Where prices go from here is hard to tell of course. But it can be expected that as house/condo prices increase then more new snowbirds will give the park option a better look
This Market is Different
The marketplace for park model trailers in RV Resort Parks is 'different' than the traditional real estate market. The owners are far less likely to face financial problems than the general working population and to most of them this is not their permanent home.
They are also not faced with mortgage problems and potential foreclosures. In most cases the motivation to sell their unit has little to do with 'needing the money', they can more afford to 'wait it out'.
Alternatives are now More Affordable - But 'be careful'
But what does happen is that the alternatives to a park model trailer become more affordable and that does impact the marketplace.
The real estate market in the Phoenix area is in considerable turmoil. It is one of the hardest hit areas (from the housing meltdown) in the United States. Foreclosures can be seen pretty well anywhere and there are bargains to be had. But some bad experiences as well!
There are some snowbirds who opt for (say) a more traditional condo unit rather than buy in an RV park. When those condo prices are down considerably then naturally more people will be attracted to that option. That means they may decide on that condo unit rather than a higher end park model. Once that happens then it impacts down the line to even the low priced older trailers.
Another noticable factor are the bargain hunters who are buying more traditional real estate in the area in anticipation of their future retirement. It is common to see media reports on some Canadian couple picking up a bargain because they are nearing retirement and want to buy now while prices are attractive.
But be careful. The alternatives to the RV parks seldom offer the security and lifestyle available in the parks. There are a few horror stories involving short sales and properties with hidden problems.
"I was about to finalize a condo purchase when I learned that the building was actually on 'leased' land. The 25-year lease was about to expire and the new lease rate was wide open for a huge increase. Had never heard of that before."
'Gated' community may not mean 'guarded'. That condo may be a great deal but remember you are not there for at least half the year. And you are looking for a lifestyle not just a building. Few condo complexes offer the lifestyle available in the RV parks.
It is difficult to know how the real estate marketplace will wash out over time in the Phoenix area. Most expect it will come back in the next few years and that may be the case. One concern is that there are a lot of sales involving speculators. As speculative buying increases it can itself drive up prices but that is also somewhat short lived.
One advantage of the RV Resort market is that it tends to be far more stable. While impacted for sure it is not subject to the same dramatic swings. The market is different.
Is it the 'Time to Buy'?
The end result may be viewed as 'the time to buy'. And that may be the case. Of course no one knows for sure where demand will go but certainly there are indications that deals can be had.
While watching prices in the parks for the last year or so there are some indications of many older units going 'pretty cheap', some as little as $2 or $3,000. Others sit for sale for quite a while. And you are now seeing units in the resident-owned parks starting at (say) $60k instead of $80k.
There are also some special deals being offered by some park operators. It is fairly common to see operators offering one year rent free if you buy a park model from them. One larger operator has even offered a rent free year plus the moving cost of your trailer if you move into their park.
Of course these are only personal observations but the general talk around the parks is that demand and prices are down. But still nothing to indicate a reduction of the magnitude faced in the area's residential real estate market.
For those giving some thought to buying a park model they should at least take a look now instead of waiting.
Renting vs Buying
There are a lot of discussions among newer park residents about what makes the most sense when it comes to renting or buying. Everyone seems to have a different point of view and it really comes down to personal circumstances.
Some will suggest that if you can buy a reasonable trailer on a rented lot for around $15,000 then why rent. How much do you stand to lose? Others suggest that renting gives you that opportunity to see if you like it before you invest anything more long term.
From those long time residents we have spoken to it seems most started off either renting a trailer or coming in an RV or similar. The one common theme is that they all ended up buying sooner or later. It is rare to find long time visitors who still rent.
Renting a Park Model Trailer
Renting a trailer can certainly provide you with a good opportunity to 'try it out' to see whether you like the lifestyle and the park. It also allows you an affordable way to spend as little as one month in the park in the sunny south if you are not yet able to commit for the whole winter season.
Even though you are only renting you should give some consideration to whether the park is one you may later consider as a more permanent location. It is easy to become part of that park community and not want to change park locations should you later decide to buy your own trailer.
The trailer itself is actually less important than the park where it is located. Of course you want a clean and comfortable trailer but you are experiencing a lifestyle not just renting a place to sleep. Look at the park website and make sure it has the facilities, amenities, and activities that suit your interests and lifestyle.
This is also a good time to compare the differences between privately-owned parks and resident-owned parks (see: private vs. resident-owned parks section). If you feel you would prefer a resident-owned park (should you later decide to buy) then you should focus your rental search to those parks.
The wide range of rental prices of course generally reflects the quality of both the park and the trailer. They are also affected by location in the park. Those on the outside backing maybe busy streets will be less costly than those closer in and in easy proximity of central facilities. When you browse the park sites you will easily see the differences.
The average cost of a rental in a quality park is probably in the area of $1500 per month. (Although a good trailer in a good size park can be found for as little as $1000 to $1400 a month). In addition to your rent you may have some utility costs including whatever telephone, television, and internet services you add.
The term of the rental will probably impact the monthly cost. A shorter term can cost you more (per month) than taking the place for the whole season. The month(s) being rented can also affect the cost.
An 'affordable' way to 'try it out'
Renting for the most popular months will often cost more. That tends to be the January to March period. Some good deals can be found if you are willing to rent in the months of April, November, or December. Some rentals will be as much as 30 to 50 percent lower in those months.
If you only have limited time (not quite retired yet) you may want to give the off-season a try. Some parks even offer rentals in the off-season for as little as two weeks. They realize you will get sold on the lifestyle and their parks.
Buying and Renting the lot in a Privately Owned Park
That wide range of prices for buying a trailer in a park is all for good reason.
The lowest price of (say) $5,000 probably puts you into a very old trailer and possibly one that is smaller in size, has only propane heat and cooking, and may lack outdoor amenities. And of course it can be in poor repair but not necessarily. It can still be quite a comfortable unit and serve as an alternative to renting.
The high end units are quite luxurious, will have more space and a lot of amenities, and would be located in a park where you are also buying the lot and your share of the park ownership. (see: private vs. resident-owned parks).
If you are going into a privately owned park and renting the lot then you can get quite a nice unit with nice amenities for around $15-20,000. And then there are the annual costs to pay.
The following is a general guide only intended to give you some idea of annualized costs.
Owned unit on a Rented Lot
(Using a $15,000 trailer in an average privately owned park)
Lot Rental (including misc. park fees)
Insurance
Basic Utilities and misc

$4,200
250
600
$5,050
*In addition to the above costs you will need to add whatever upkeep and financing costs apply to your situation and trailer condition. Also, any telephone, internet, and cable TV services you decide to purchase.
It is far more likely that your trailer will depreciate rather than appreciate like a house or other property. That can vary a lot but generally the trailers do in fact depreciate. (Also check the comments about trailer age under 'watch out for the rules' section in About RV Resort Parks.)
Buying in a Resident-Owned Park
The alternative of buying into a resident-owned park will make the original investment considerably more but will also provide more opportunity for hedging against inflation and somewhat reduce annualized costs. (see: Private vs. Resident-Owned Parks).
If you browse the resident-owned park websites you can get an idea of the prices for trailers and lots. Prices range quite widely but an average investment can range from maybe $50,000 to $100,000 and some actually near $200,000 and over. An average may be around $80,000.
It is important to remember that you are buying into the whole park, not just the trailer and the lot. (In fact legally you do not actually own the lot but rather a percentage of the whole park). The price variance in the resident-owned parks is impacted by your share in the asset value and financial strength of the whole park. As a result there can be quite a difference in the prices from park to park. Very much like buying into a condo apartment.
The following estimate is for comparison purposes only. Every park and situation is somewhat different.
Owned unit in a Resident-Owned Park.
Annual park HOA (condo) fees
Insurance
Basic Utilities
Total Direct Cost*

$1,400
250
500
$2,150
*In addition to the above costs you will need to add whatever upkeep and financing costs apply to your situation and trailer condition. Also, any telephone, internet, and cable TV services you decide to purchase. Values of the property and park shares may appreciate rather than depreciate.
Over the past 10-20 years the investments in these parks have generally produced good returns. But current economic conditions are hard to assess relative to these parks. So far they have not been impacted in the same way as the other real estate but they are also not immune. As alternatives to park model trailers become more affordable it is understandable that will impact these units.
(Also see the discussion on the current market in the How Much Will it Cost Me section)
Private vs Resident-Owned Parks
An Important Consideration
The differences in privately-owned parks and resident-owned parks can be compared to renting an apartment vs. buying the apartment (condo). The resident-owned parks are just that ... 'condo type' ownership of the park which includes your lot.
One real advantage expressed by some owners in resident-owned parks is that they do not have to put up with poor park management. Of course there are some park managers/owners who are better than others but there can also be some condo boards that are better than others.
The important thing is to make sure you understand the differences and then choose based on your own preferences.
Those who are shopping for the first time are often reluctant to make the larger investment of buying into a resident-owned park so will tend to 'try out' the lifestyle by renting their lot in a private park and only risking the price of the trailer.
But once they settle on a park and become a part of the community they may tend to stay in that same park. Even if they regret (later) not buying into a resident-owned park it is now tough to move and start again.
If you think you would prefer a resident-owned park, but are not ready to make the investment, then you should consider just renting the trailer in your chosen park to see what it is like.
Budget
The number one issue is budget. There is a considerable difference in the 'original' investment required to buy into a resident-owned park rather than renting a lot in a private park. (see: how much will it cost me section) The difference of buying at (say) $15,000 compared to (maybe) $100,000 or more is understandably a huge impediment to choosing a resident-owned park.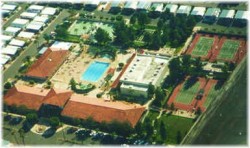 But there is also a budget advantage. As you are not paying rent your annual operating costs are lower. You will be assessed a form of 'condo fee' but that is less than you would pay when renting your trailer lot in a private park.
And you can feel comfort in knowing that any monthly fee increases are based on actual cost increases and less subject to inflationary market/supply forces.
The 'Security' Advantages of Resident-Owned
There are two 'primary' advantages of resident-owned parks. They both relate to the security that is important to many retirees.
Security of Investment

Many people strongly prefer owning their properties, whether it is their house or condo 'back home' or their winter residence.

Buying your own lot and your share (in the park ownership) can be a good hedge against future potential inflation.

At the time of retirement most seniors want the comfort of knowing what their costs 'are going to be'. Those living on primarily fixed incomes do not want to get hit by inflationary pressures in later years.

Despite the current downturn in real estate prices the properties in resident-owned parks have not been subject to the same negative impact. Over time, the property values in resident-owned parks has risen. There is no reason to believe that this will change over the next few years.

Of course economic forces will affect all properties and all properties are subject to swings in the marketplace. But the huge baby boomer market that may soon impact all retirement facilities could easily drive up prices in the fairly near future.

Security in Participation

As a shareholder in a resident-owned park you have both the right and the opportunity to participate in the decision-making process.

While some people may prefer not to participate, there is comfort in knowing that you do have that right and (maybe most important) that those making the decisions are residents just like you.

The decisions being made are intended to be in the best interests of the park residents. Budgets, facilities, rules, activities, and all operating procedures are managed by an elected board.

While you may not like some of the decisions that are taken, at least you have an opportunity for input.
There can be other risks associated with renting in a private park compared to investing in the owner parks.
Although rare, it 'has happened' where a private owner decides to sell the property for some new major development. In that case all the trailer owners have a problem. The cost to move to another park is one issue but also the age of the trailer may even prevent that.
A private park can also be sold to new owners who decide to change the rules, rents, or other things impacting the residents. But market forces are also at play and any owner is wise to provide good customer service if they want to be successful in the long haul.